Relax! It's Only Social Media
You can dive into social media head-first and see what happens, or you can take the time to research, evaluate, plan and execute your approach. I choose the second option.
It's easy to get carried away and blindly create profiles on new social media platforms, regardless of whether your target audience is even present. With a smartphone in your pocket, it's easy to post content and release it to the world.
But, what's the point?
There are lots of 'how to' books on social media, and no end of blogs, but there are few that address the fear that many people have about using social media – the fear of not really knowing what to do, and not wanting to get it wrong.
My aim is to bring the business of social media back to basics: to compare the new with the traditional, to adopt a planned approach, and to ensure that you know how you can get results for your business.
Who is the book for?
If you're a marketer or a business owner, director, manager with responsibility for marketing, this book is for you.
If you're involved in customer service, recruitment or sales you will also find this helpful to your day-to-day role.
You'll probably be using social media already, but know you could be using it better.
Already bought the book?
Access the free resources here and take a look at the Social Media Planner 2018!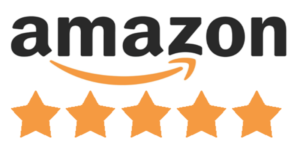 This is a great book!
You won't want to relax after reading this great book – you'll be chomping at the bit to get on with your social media. It's clearly written, with no jargon and is suitable for all levels of users. We've already benefitted from some of the many top tips to improve our social media campaigns, with excellent results. Highly recommended!
Simple but highly effective!
This is a simple no nonsense guide for those looking to use social media for their business or organisation. Don't be fooled by the simplicity, this book contains all you need to know to get started and progress with your social media journey. Whilst it is principally aimed at small businesses and organisations there are many larger companies that would benefit from refreshing the basics.
Social media is much easier than you think
I have always thought of social media as a necessary evil – part of modern marketing that just had to be done, somehow. But after reading Luan's book and putting some of her suggestions into practice, I realise that social media isn't scary at all. It doesn't have to take hours a day, and used properly is a very effective marketing tool. This book shows you step by step how and why to use social media. Each chapter covers a different aspect of social media, and diagrams and cartoons reinforce the points made. There's also a useful summary of action points at the end of each chapter. It's written in a straight-forward, friendly style, and is packed with advice and tips you can use from day 1. This book demystified social media for me, and showed me that I can just relax!
A must read book on social media
I loved Luan's book on Social Media. As a business owner it has given me increased confidence and I feel that the pieces of the jigsaw in the social media arena are now coming together. It's inspired me to take action and think more about my social media strategy and the 'why' behind my postings.
The book is an enjoyable read and one that can easily be dipped back into. It's full or great resources, some of which I had never heard of and I'm looking forward to using this knowledge to take my business to the next level.