Work with me
Are you spending more time than you can afford trying to master and implement your company's social media?
I can help.
I can answer your fears, take away the complexities and guide you on ways of working that are both efficient and effective. I can even take some of the workload off you.
I don't specialise in any industry as I have broad knowledge and experiences to share. However, I never work with two competitive clients simultaneously.
I typically work with clients in three ways – short consultancy sessions, a programme of training or as a retained partner.
If you'd like to explore free or low-cost resources, please check out my blog, online courses, and my book. You can also visit my social media resource website, www.thelighthouse.social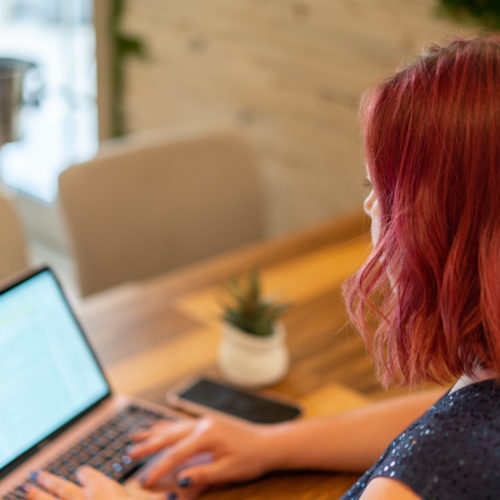 If you're struggling with a specific social media challenge, let's talk it through together. We can review your choice of platforms, update your LinkedIn profile, talk through your social media plan or trouble-shoot some tactics.
After the session I'll provide you with a recording, a summary of our discussion and some notes to advise you on next steps.
Consultancy starts from £175 + VAT per hour.
All consultancy is currently delivered online.
I deliver regular public workshops on behalf of professional bodies, plus in-house training for organisations large and small.
Many of these sessions have been recorded and can be found in the resources section. You'll also find a list of future events as well as on demand courses in the LinkedIn online library.
If you're interested in a bespoke workshop for your team, I have a number of tried-and-tested formats – from bite-size breakfast sessions to full-day bootcamps. Content can be tailored to your needs, adjusted for different audience levels and delivered in-house, online or at a venue of your choice.
Social media training starts from £225 + VAT per hour of training delivery.
Social media training for over 5 people is currently delivered online only.
If you're looking for a longer-term level of support for you or your team, I offer help on a partnership basis. I can act as your personal advisor and/or embed myself in your team to make sure the right things get done in the right way.
For small business owners, social media often stays on the "too hard" pile. I get it. I'm the same with bookkeeping. I can take that load off your shoulders, giving you time to concentrate on the things you love.
Similarly, marketing leaders are often pulled in a million different directions and social media is one of many things on their "to do" list. I'd be happy to review where you are now and put steps in place for where you want to be.