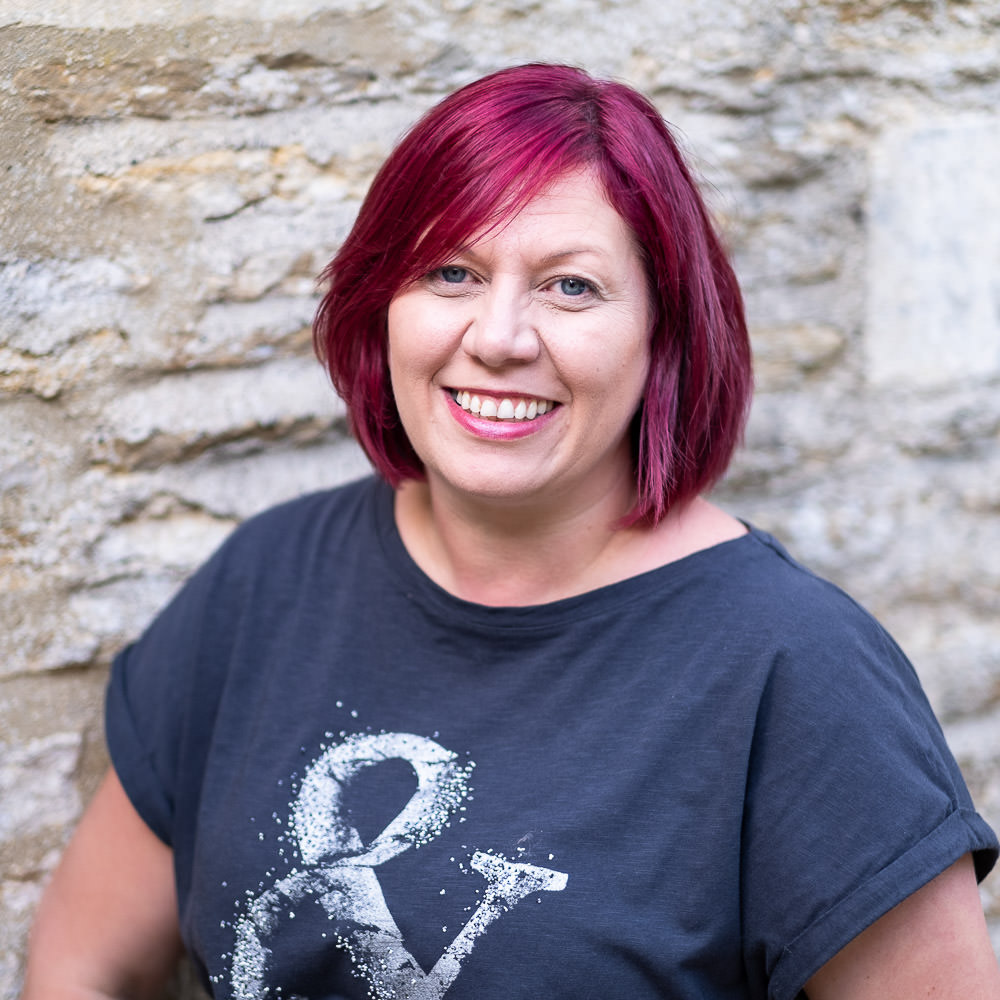 Over the past 20 years I've worked as a marketing professional and social media consultant across both B2B and B2C, in sectors including office supplies, postal services, telecoms, recruitment, facilities management, manufacturing, higher education and professional services.
I've also had the opportunity to provide social media and marketing training to thousands of business professionals across the world via face-to-face and online courses.
Here's some kind words shared by a few of the people I've met.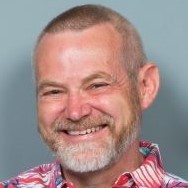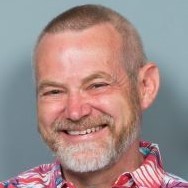 "We asked Luan to help our scientists get the most from LinkedIn. She worked methodically to establish what was needed and deliver this through benchmarking, a face-to-face workshop and a series of e-modules targeted at individuals needs. As a result we saw our LinkedIn presence grow dramatically with a doubling in traffic from LinkedIn to our website. This just wouldn't have happened without Luan as the catalyst."
Leighton Jones, Head of Marketing & Communications,Campden BRI Group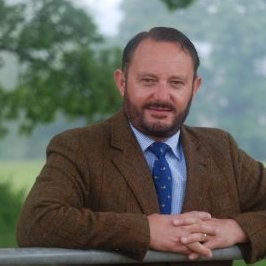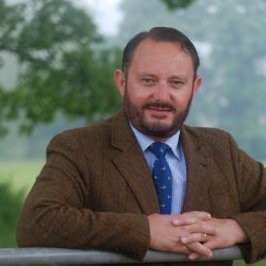 "I met Luan at a networking lunch and was impressed by her short talk on LinkedIn. I asked Luan to assist me with my personal profile and company page. Within a couple of hours, the profiles were updated and all my questions were answered. Since receiving Luan's support my use of LinkedIn has been more confident and I know that I can call upon her to offer practical advice on social media for business."
Frank Smith, Managing Partner, Frank Smith & Co Solicitors
"I worked with Luan to build my LinkedIn profile. I needed to re-define my online story to fit with my executive coaching and corporate governance proposition. Via face-to-face meetings, and regular Skype calls Luan took time to understand my objectives and provided a step-by-step plan to gather information to update my profile. Luan also provided both strategic and practical advice on how to build, manage and engage with my contacts (old and new).
As a coach myself I understand the value of one-to-one advice, and Luan clearly demonstrated her expertise in the the area of LinkedIn. She was a great choice in helping me take my use of LinkedIn to the next level."
Peter Giblin, Executive Coach and Visiting Professor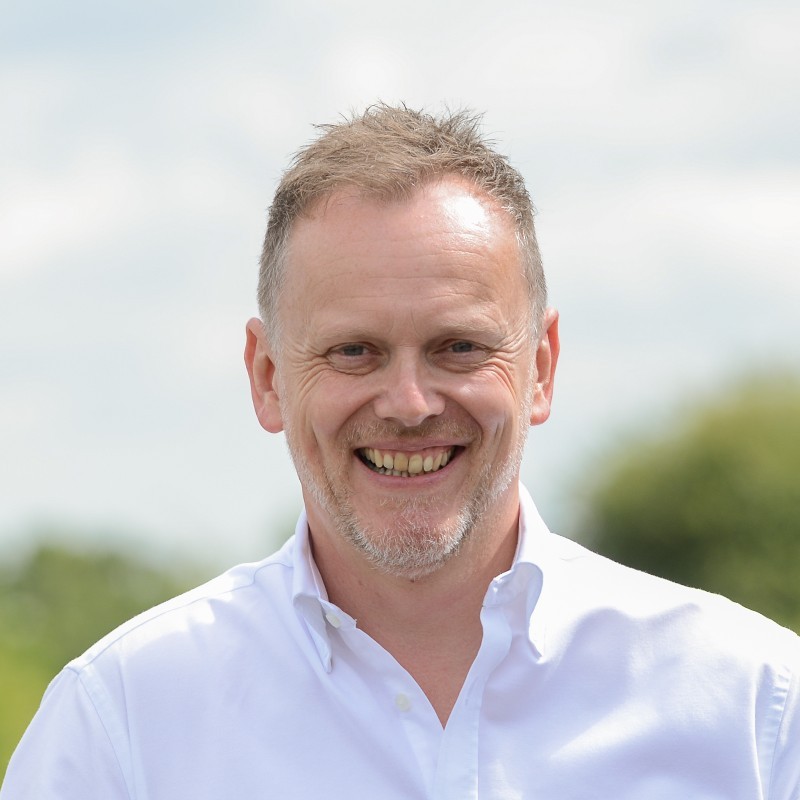 "Luan's marketing knowledge is second to none and it's her understanding of the sales process and her ability to work well within and for a sales team that sets her apart. She's patient, always willing to contribute and I really miss working alongside her, but know that she will be an attribute to any business that wants to raise their profile (and their game!)"
Guy Cliffe, Business Development Manager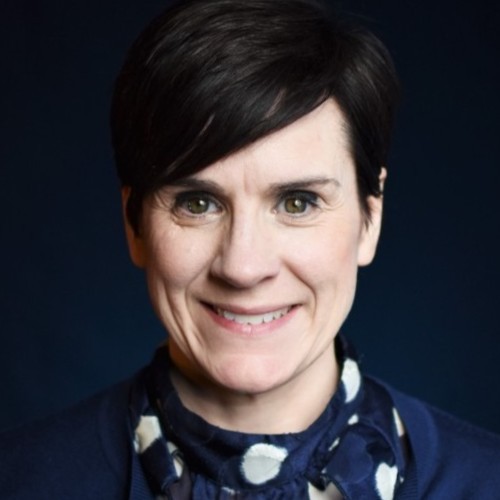 "Luan has an amazing ability to seek out an opportunity and make it happen – she does this exceptionally well for her clients across B2B and B2C, and across digital and traditional marketing channels. She's strategic, well versed, great to be around and delivers good work."
Nicola Ray, B2B Agency Leader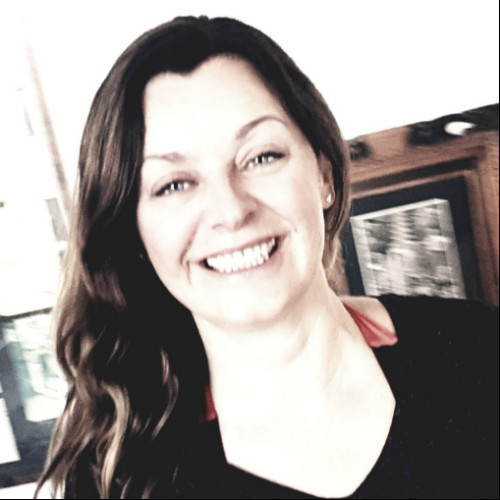 "Although my business was doing really well and I didn't feel anything was 'broken', I knew that I was probably missing a few tricks and if I wanted to get the most out of my marketing then it made sense for me to hire a real expert.
I had three one-hour Skype sessions with Luan in total and, after setting me some initial pre-consultation homework, she set about helping me align my content and products to my audience personas and ensuring all my content and social media messages were on message.
It all made perfect sense and since implementing the advice and then setting it up to go out as evergreen marketing, I've not only seen sales and engagement rise, I've been freed up to stop chasing my tail and worrying if I was doing the right things because I now KNOW I am and can focus on creating more content and courses.
My business is far more successful since I asked Luan to take a look over my existing efforts. It was the best money I have ever spent and I wish I'd hired her sooner."
Joanne Munro, The VA Handbook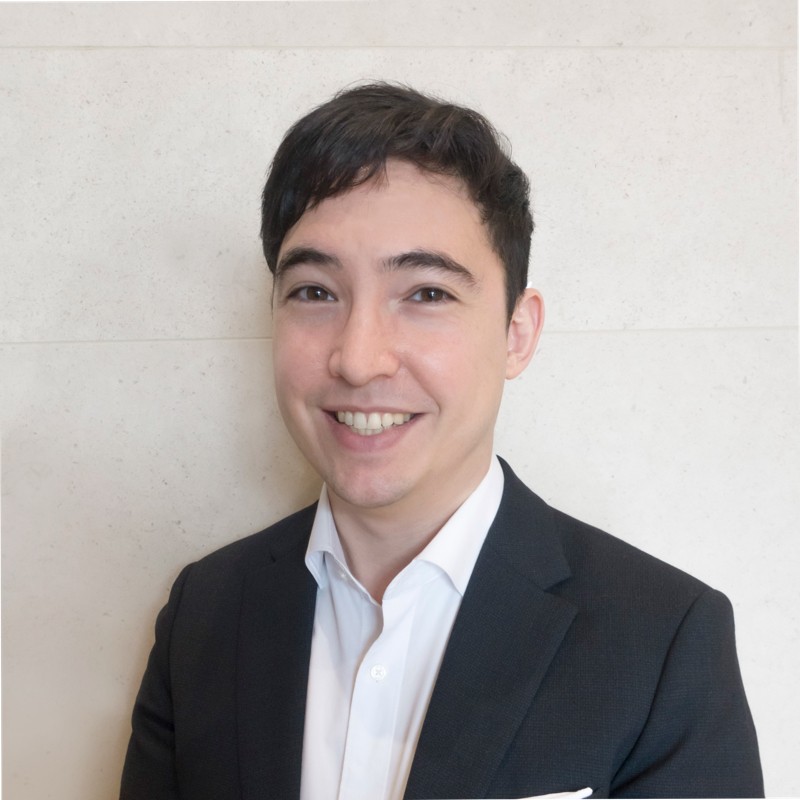 "Getting into freelancing was something I wanted to do for a long time but it was hard to find real advice on how to get there and make it work from people actually doing it. Finding a mentor like Luan was very lucky because she has such a solid range of experience not just in freelancing but also in both agency and client-side roles. Together we have put together a plan on moving into more freelancing work and set the wheels in motion. Luan's guidance keeps me on track too, especially in difficult times, and has been a great mentor with her feedback and advice on the challenges along the way. If you are looking for a great mentor on marketing then I really recommend Luan Wise."
Benjamin Boman, Freelance Digital Project Manager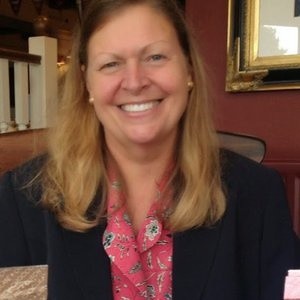 "I have been fortunate enough to attend many social media courses run by Luan and have always come away armed with ideas and strategies to move my business forward. Recently I was lured to Switzerland by a large financial services company so I asked Luan for her help to devise a LinkedIn strategy which would get me off to a flying start! I'm now based in Basel and so grateful to Luan for her help – my business is already flourishing and without her intuitive advice and training I would genuinely have struggled to get things off the ground. Not only has she made a huge impact on my business but we also had a lot of fun along the way. Thank you Luan"
Karen Hine, Associate Wealth Consultant, deVere Group
"I have attended several of the courses held by Luan and boy does she know her stuff! She made me fall in love with Instagram and I have had work come in because of using that platform. It's nice to meet other small business owners too and I'm still in touch with several of the ones I met on the courses. Luan is lovely and you can ask her just about anything!! Highly recommended!!!"
Kerry Scorah, Magician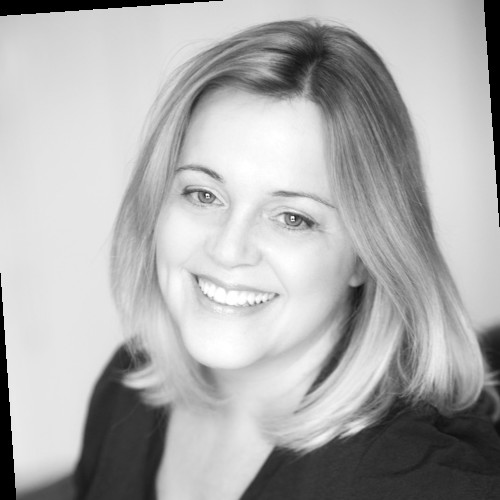 "I approached Luan for marketing support and guidance within my first year of becoming a business owner. I knew of Luan through a mutual business connection where she is very highly respected. So much so, I bought her book "Relax! It's only social media". It planted the seed for what was to become an invaluable tool to managing my business going forward. When she published the Social Media Planner I bought it immediately and attended a small group workshop. For anybody experiencing the same mist and fog as I did when the term 'Social Media' was mentioned, I cannot recommend Luan highly enough. She is a no-nonsense marketing professional and will challenge you to think about your business and reach your own conclusions, but with her wealth of experience to guide you there. Luan is one of the most supportive, down to earth professionals I have had the pleasure of working with for a very long time."
Shirley Cottam, Virtual Office Box
"Luan is extremely approachable and worked with us to create and deliver an internal programme of LinkedIn training. For our team, she shared all the features of LinkedIn we needed to know about (and more), highlighted how there's nothing to be scared of and also how we could practically use LinkedIn within a limited amount of time. She continues to be our go-to source of information about social media and all the changes that take place. It's great to know that Luan is always happy to answer any questions that we might have too."
Rachael Harvey, Marketing Co Ordinator, Huber Technology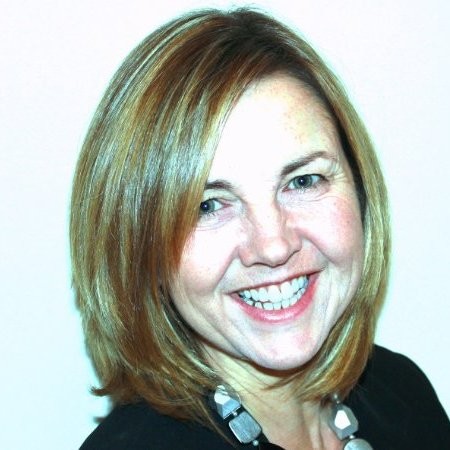 "As the Seminar Executive for the Cheltenham Chamber of Commerce, I asked Luan to deliver a 1 hour seminar on social media, aimed at Chamber members and other local business. These are 1 hour sessions of useful advice for businesses. Luan delivered a significant amount of information in this hour, helping attendees focus their time when using social media. It was clear, interactive, and contained many suggestions for useful tools. I would be happy to recommend Luan and hope to work with her again in the future. Thanks!"
Tracey Adams, Cheltenham Chamber of Commerce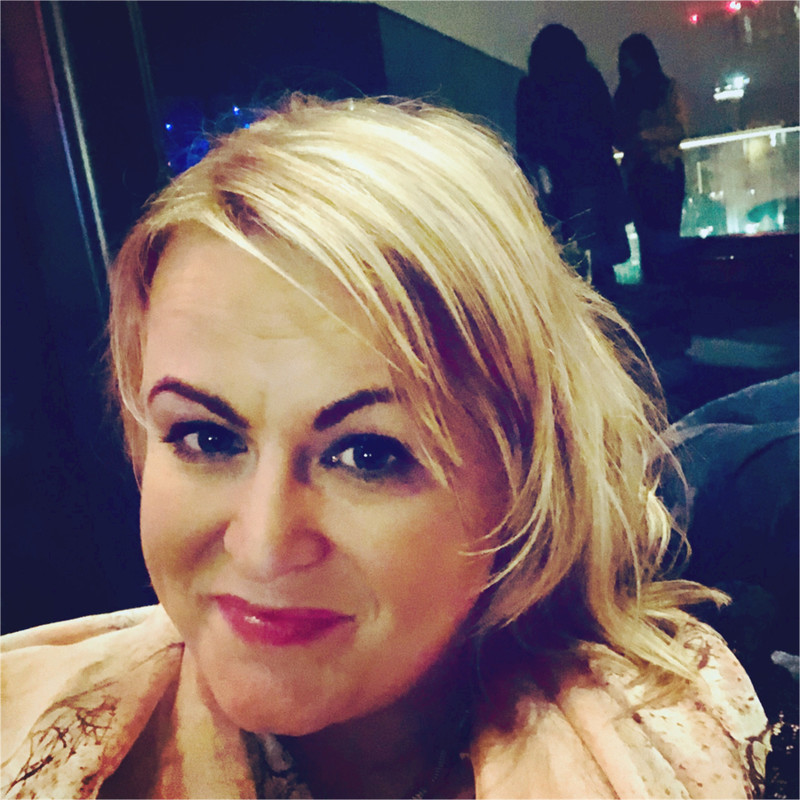 "I met Luan several years ago on the marketing circuit in Gloucestershire. From day one I was impressed and have an enormous amount of respect for her.
Having attended several events and heard Luan's talks, each one leaves you with some really good take home advice which can be easily adopted.
Luan has very high emotional intelligence and can easily put a person at ease, whether junior or executive. Some of the topics about social media are still hard to discuss but this woman knows her stuff!
Her presentations are creative and engaging. Plus she also makes sure she is available after to discuss any points. She has always been my go to person for social media topics and is happy to impart her knowledge.
What I really like about Luan is her collaborative nature as she organises many marketing meet ups and trainings, often for a nominal fee or for free."
Helen Christopher, International B2B Marketing Leader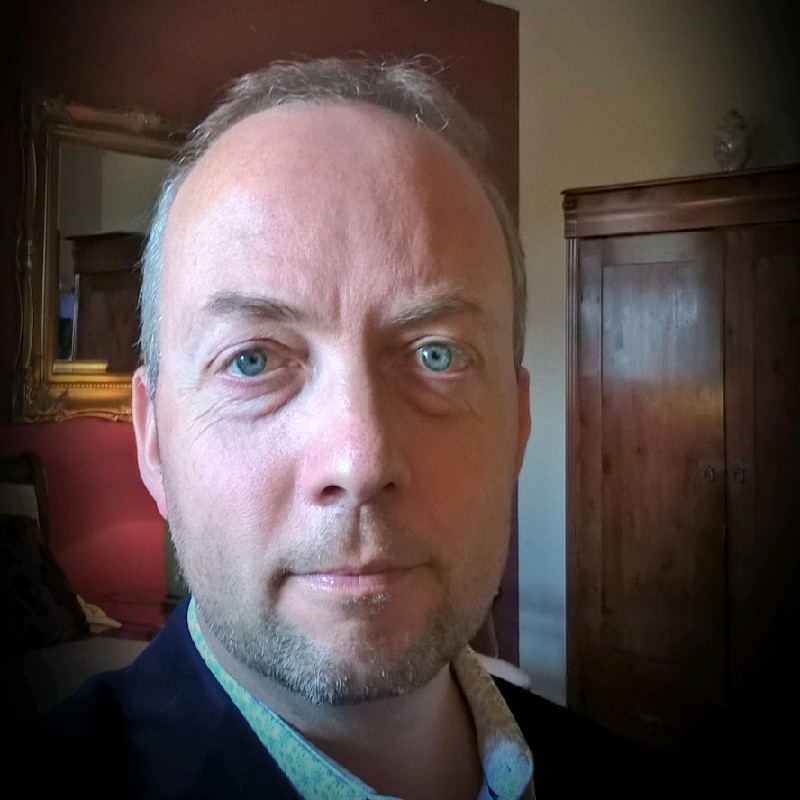 "It's not just the theory – it's the practical applications and how they can result in real competitive advantage and deliver a return on investment which makes the services Luan provides so valuable."
Andrew Buffrey, Regional Manager,DMA West and Wales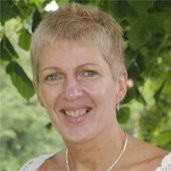 "Luan never failed to deliver over and above our requirements. She has an infectious enjoyment of her work which is apparent in all she does. Excellent communication meant I always felt in control of any project in which she was involved."
Sarah Sedgwick, National Franchise Manager, LivingWell Health Clubs, Hilton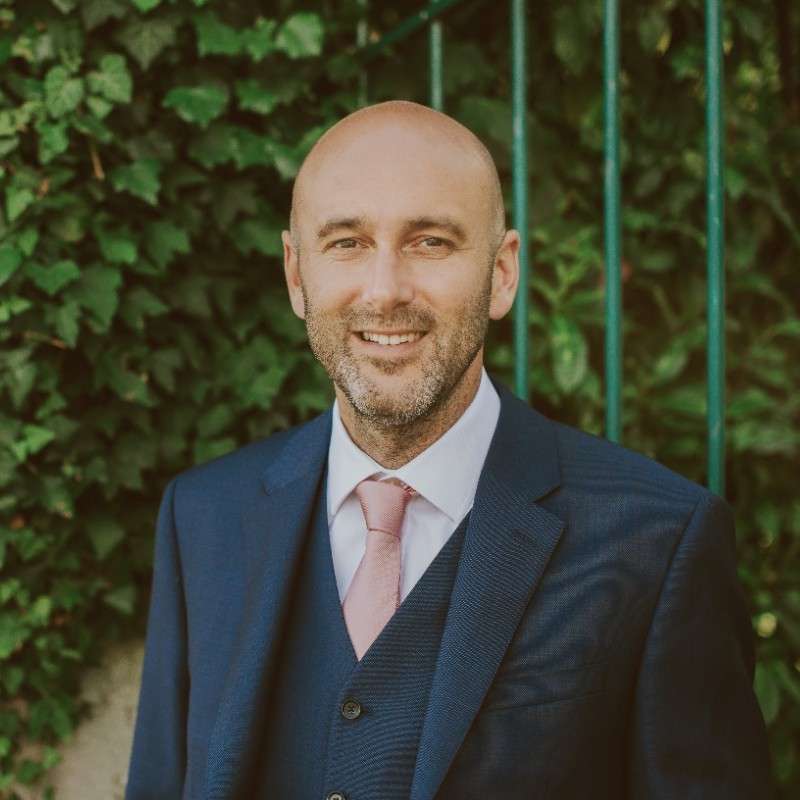 "Luan worked with us in supporting our mission to ensure that no one has a bad cup of coffee at work. From supporting the development of our website to talking to prospective customers at a corporate exhibition, Luan provided marketing advice and valued support. She was quick to respond with both big and small creative ideas, and helped us to make them happen and improve our bottom-line results."
Richard Doherty, Managing Director, The Office Coffee Company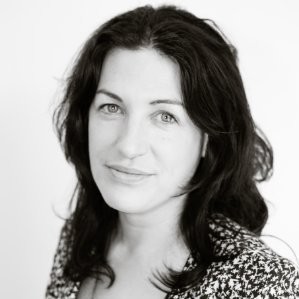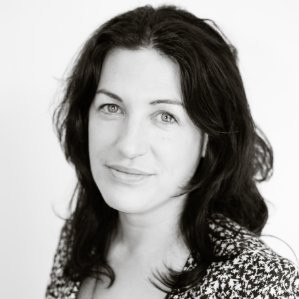 "I attended one of Luan's session on LinkedIn at a recent conference thinking that as a regular user of LinkedIn I already knew quite a lot. It turns out, I had a lot to learn. Luan's session was fantastic; really engaging and informative. I wrote down lots of hints and tips and applied them. Within a day I had more views, invitations and a meeting all from making some simple but effective changes. Thank you."
Debbie Scott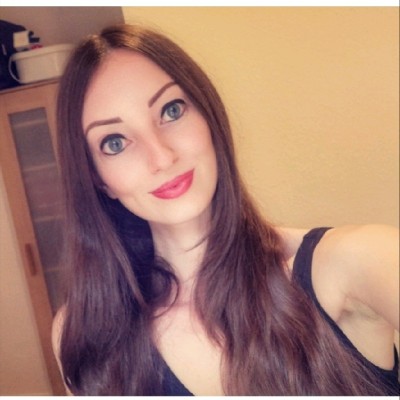 "I took on board what you said and did indeed edit my summary in particular and added my email in which has already led me to receive an email about a placement so thank you very much!"
Amber Pinkerton, Undergraduate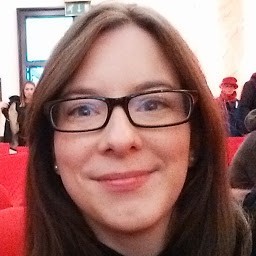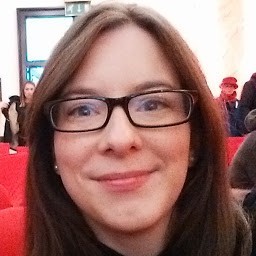 "I found this [content marketing fundamentals] course really helpful – it cemented my basic content marketing knowledge as well as provided me with advanced best practises and confidence to present a new content strategy plan to my manager!"
Rachael Richardson-Bullock, SocialSignIn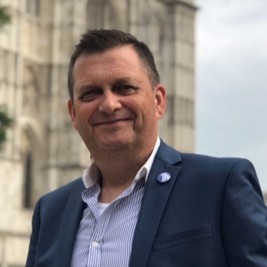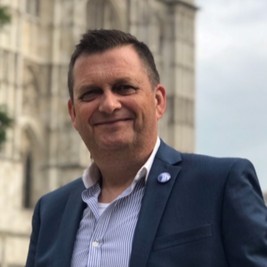 "Thanks to your books and online resources we have been able to understand exactly what it is that we are doing that works and so improve on it week-by-week. I read your book over Christmas as I needed inspiration and guidance to be able to formulate a social media marketing plan. Working through your books and worksheets to produce a tailor-made social media plan meant that we revisited everything that we had ever done or thought about our product and our customers. We reflected on everything that we did and how best to market ourselves to drive qualified leads to our website and then through to emails. We recognised our 'sales funnel'. We learned what platforms to focus on to reach our audience. The results have been just great. There are many stats that demonstrate our plan has worked, profile views on LinkedIn, followers on Facebook etc, but the bottom line is just that. We are now well on the way to having achieved what we set out to do in January."
Peter Hayes, IH Manchester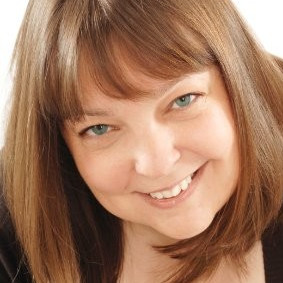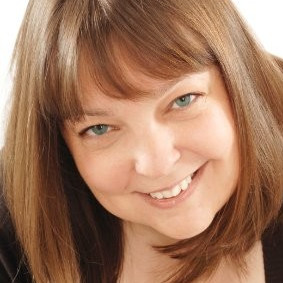 "I came to Luan with a business issue which she helped me solve. I work for a University so I have many colleagues who want to be seen as an expert for what they teach and research. She suggested LinkedIn training so that they had the confidence to regularly post and be seen both by fellow academics but more importantly, industry professionals. Luan gave an excellent workshop, full of tips about how to be seen. The university has now got many active LinkedIn users thanks to Luan which helps to promote all that we do."
Liz Murphy, Associate Dean, Marketing & Student Recruitment, Coventry University

"Luan has great skill in identifying and advising on social media content that will resonate and engage. From looking at data and strong use of analytics, Luan was able to guide and fuse real-time events with my global experience to support, advise, inform and delight my worldwide following to enhance brand, resonance and personal impact. Over a period of 18 months (March 2020 to September 2021), we planned our approach, developed a personal website, and ideated and co-created over 500 LinkedIn posts, including daily updates, monthly newsletters, pre-recorded videos, and live panel interviews (using LinkedIn Live).
Luan is highly dedicated to her work; she's an experienced writer, is super organised, and has strong attention to detail, all whilst juggling high volumes of content. She has a clear sense of what works, is an extremely knowledgeable marketer, a highly professional businesswoman who is open to new approaches, tools and media. I learned much in working with Luan and have no hesitation in recommending her to other businesses and individuals."
Harriet Green OBE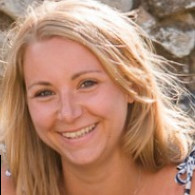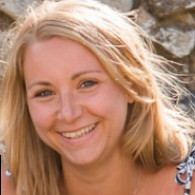 "We first asked Luan to provide LinkedIn training as part of a personal development programme. Luan completed personalised LinkedIn profile audits, ran a webinar for team members to hear top tips and ask questions, all complementing her detailed 'Getting Started with LinkedIn' e-learning course.
We have since asked Luan to support our business development team, again with personalised profile audits, webinars and the advanced 'Getting Results from LinkedIn' e-learning course. Luan is easy to work with and the courses have been highly praised by everyone who has taken them."
Jess Putt, Marketing Manager, British Gas Business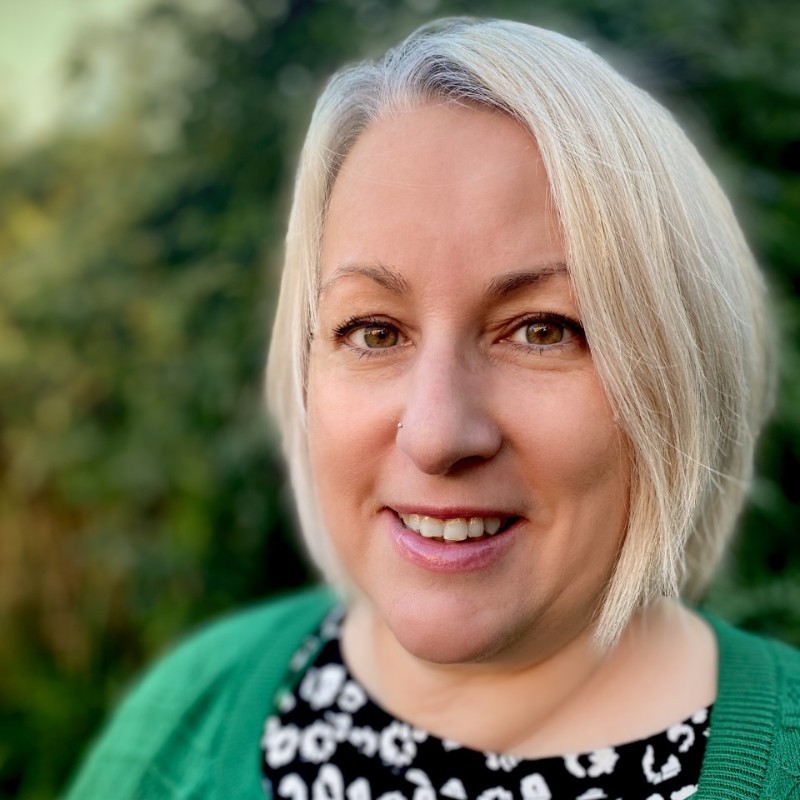 "I don't believe I've ever worked with a brighter, more enthusiastic, more dedicated person than Luan. She is one of the best marketing people out there."
Kelly Vickers, Director Meet Cambridge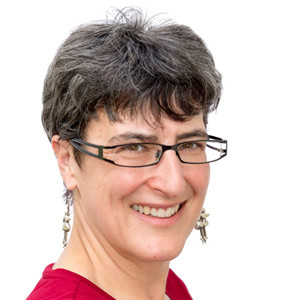 "LinkedIn is an increasingly important marketing tool for business people – especially for owner/mangers of SME businesses. But it is often difficult for us to find out how best to use it to reach potential customers and contacts and get the best out of this excellent resource. Luan is a great person to have on your team to help get the best out of any of your social media. She has a raft of tips and hints to share and knows social media like the back of her hand."
Fiona Bevan, Bevan Financial Management Ltd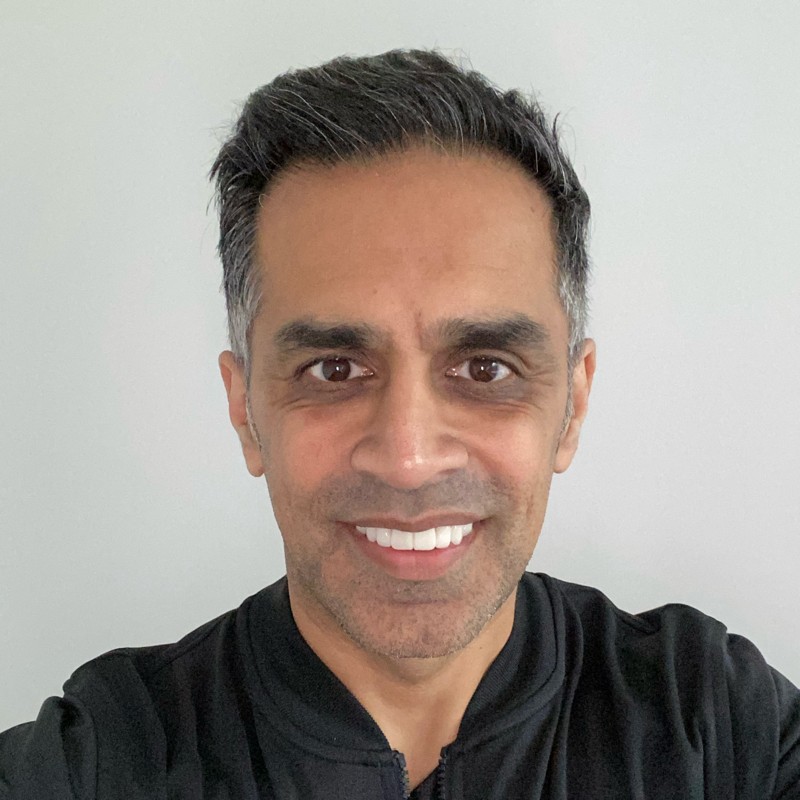 "I first made contact with Luan via a LinkedIn post. In fact, I was so impressed by the blog, I asked Luan to deliver a session at one of our CommsHero events. Since then Luan has been involved as a speaker at further events and will be invited to future sessions. The feedback we've had from delegates was always very positive "great insight in to the marketing world", "pitched perfectly for the target audience", "we came away buzzing with lots of great ideas we will use in our organisation".
Asif Choudry, Sales & Marketing Director, Resource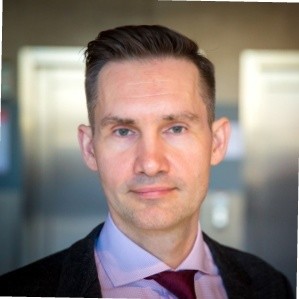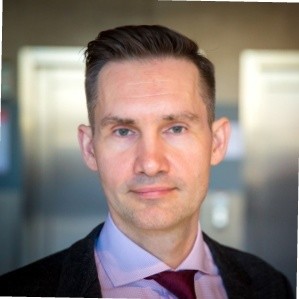 "Luan came to speak at our 10th annual marketing conference E-Virus 2016 in Vilnius to share her expertise in social media planning and engagement marketing. Her presentation was well received by Lithuanian marketers and overall co-operation with her as a speaker at our event was smooth and efficient."
Giedrius Ciupaila, CEO, Vilnius Conference Centre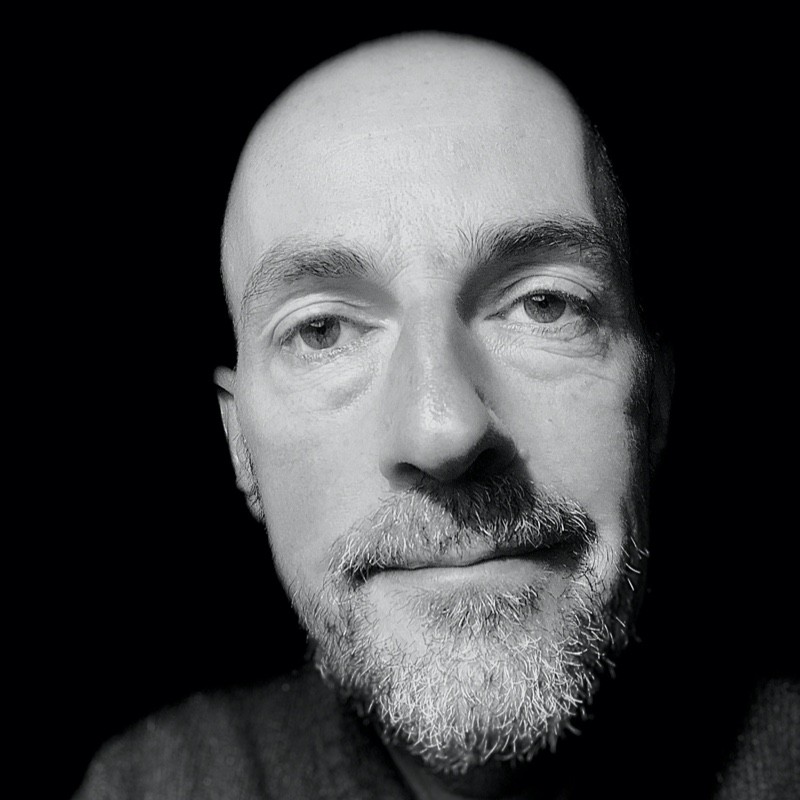 "I thought I knew a lot about LinkedIn. However, Luan's knowledge on the practical uses of LinkedIn and social media in general, have taught me lots and allowed me to use social media platforms in an even better way."

Matthew Parker, Print Consultant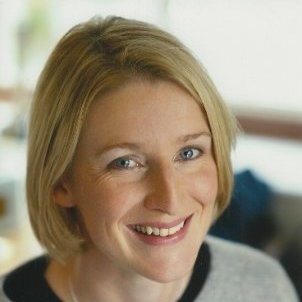 "Informative, engaging and easy-to-understand, the knowledge gained from Luan's social media training sessions has empowered many of our members to start using social media as a business generation tool. The feedback from our members has been excellent."
Emily Hall, Marketing & Strategic Partnerships, VouchedFor.co.uk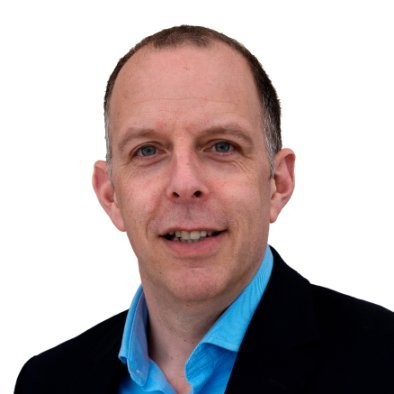 "I've found that time spent with Luan is time very well spent. She's brilliant at demystifying the whole social media thing and making sense of it with practical ideas on what you can do next. If you want to build confidence about using LinkedIn and social media in general then I'd recommend a chat with Luan. She's full of energy and passion for the subject and really knows her stuff."
Jerry Angrave, Managing Director, Empathyce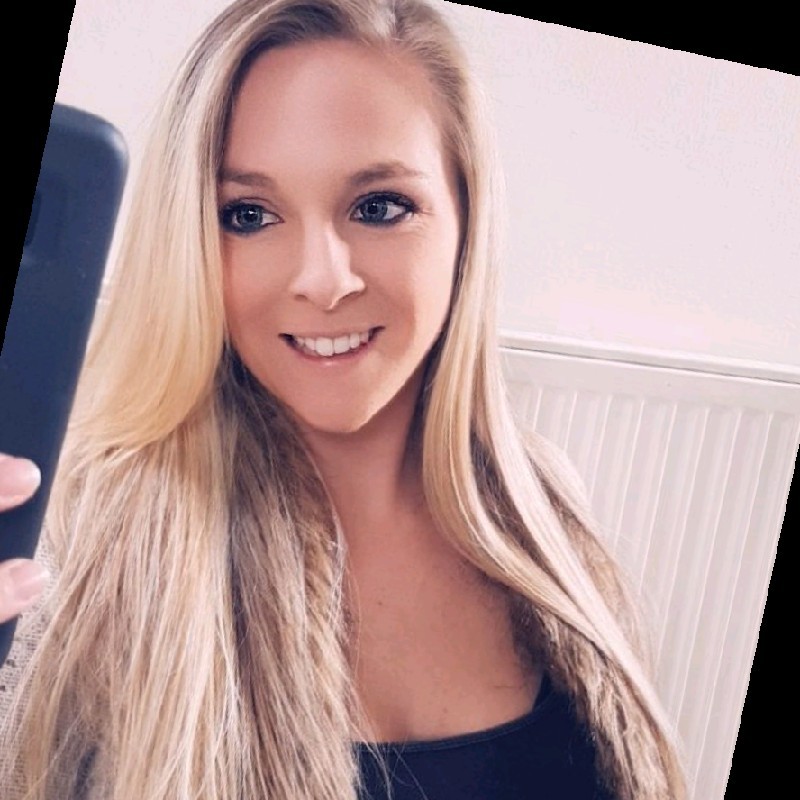 "Your [social media for B2B]course has helped me and the company i work for incredibly. Our engagement and awareness has increased on all social media platforms and we are getting great feedback from internal and external sources! Thank you for your help!"
Rachael Berry, Pulse Fitness Group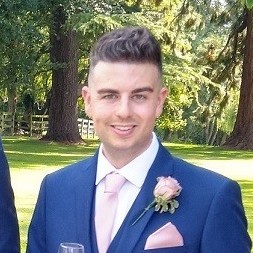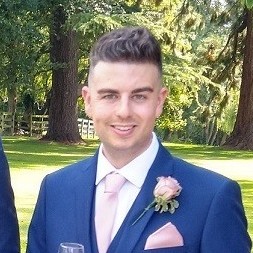 "Luan was course lead on multiple professional development courses I attended in late 2018. These courses specialised in social media and content marketing. Luan was very generous with what the materials she shared during the session and I felt a genuine sense of encouragement from her. I left both courses feeling fired up to implement what I had learned. Following completion of the course, Luan kept her promise to follow up on individual action plans and I have kept in touch with the content in her newsletters. Luan is clearly a talented and knowledgeable person and I hope to work with her further in the future."
Matt Clarke, Data Content & Insight Lead, HESA: Higher Education Statistics Agency

"Luan delivered a workshop on the power of video in social media for our Annual event this month and it was brilliant. The room was packed and we had rave reviews about the session after! Right from our first conversation, to the day of delivery, Luan kept in touch and gave me confidence that she was going to deliver for our delegates. She more than delivered. Thanks Luan, hope to work with you again soon!"
Becky Brennan, Account Director Optix Solutions