Social Media Marketing Consultancy & Training
Helping you take the guesswork out of social media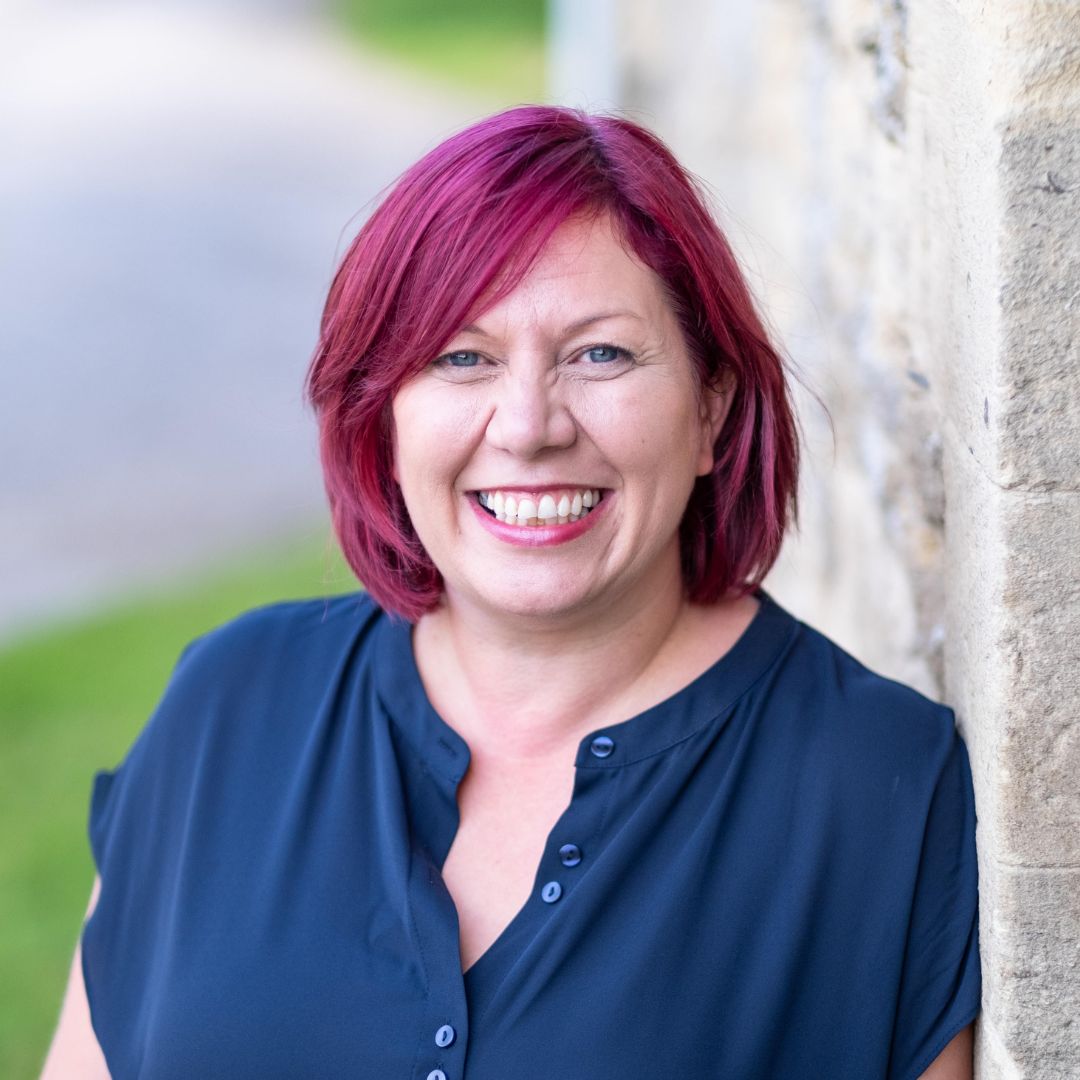 Hi, I'm Luan Wise (she/her)
Give a person a fish, and you feed them for a day. Teach a person how to fish, and you feed them for a lifetime.
This (slightly tweaked) quote sums up my approach to social media marketing training and consultancy. As a seasoned marketer, experienced trainer and award-winning author, I could take away your challenges and resolve them for you. However, I think real value comes from empowering you and your teams to get results from social media marketing for yourselves.
Consider me as your safe pair of hands, removing the guesswork, guiding you through the overwhelm and giving you the confidence to help your business get results.
If you're a business leader looking to review your strategic approach to using social media or needing support for individuals who are implementing social media day-to-day, I'd be delighted to help.
Clients I've worked with…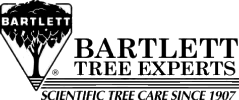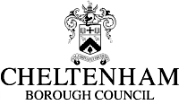 "Businesses don't have a choice on whether to do social media, their choice is how well they do it."
Erik Qualman, Socialnomics
"Tell me and I forget, teach me and I may remember, involve me and I learn."
Benjamin Franklin
Social Media Training, Webinars & Workshops
If you're looking for a social media online event or training course that will help you to grow your marketing skills and understand the ever changing world of social media – you're in the right place.
I have trained thousands of business professionals across the world via open social media training courses (face-to-face and online) and delivered in-house training programmes for financial services, law firms, manufacturers, retailers, councils, technology companies, event teams and more.
I'm also trusted to deliver social media training on behalf of world-leading organisations including LinkedIn, Facebook, Google and the Chartered Institute of Marketing.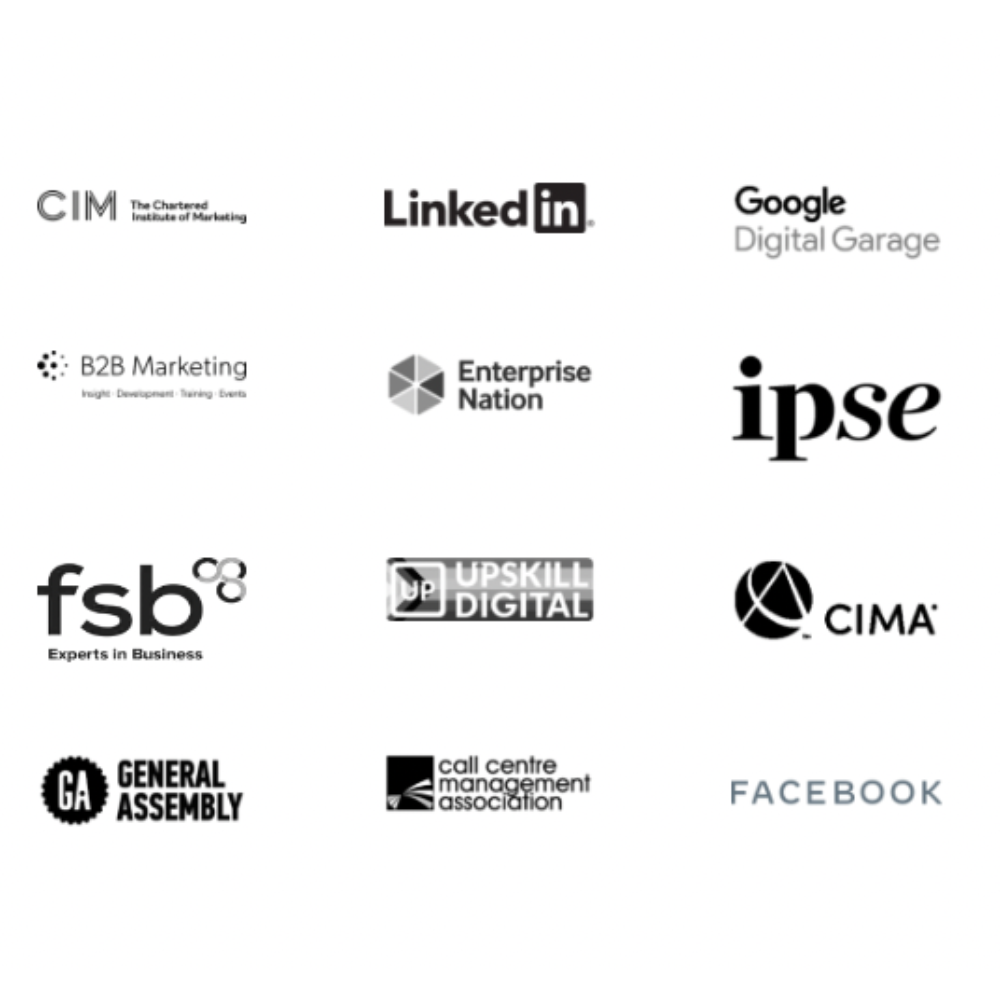 What it's like to work with me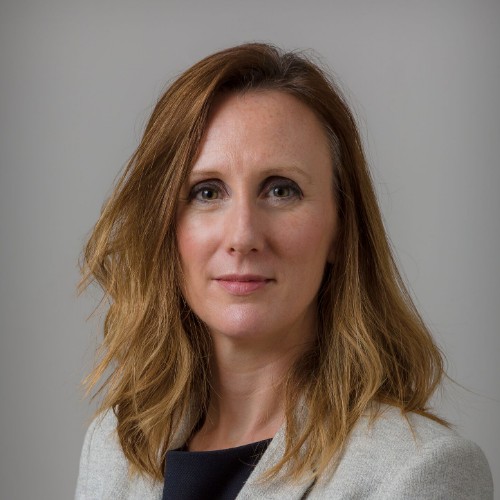 "I have always engaged with social media at a distance, mostly because I didn't understand how best to use the platforms important to my work and professional development.
In less than twenty minutes, Luan had taken the fear out of it, with some simple but effective strategies to allow me to use these platforms to both inform and promote health professions education and research.
Her engaging and professional style is reassuring and pragmatic. A real learning encounter!"
Aileen Barrett, PhD, Health Professions Education Consultant, Ireland
"I have been fortunate enough to attend many social media courses run by Luan and have always come away armed with ideas and strategies to move my business forward. Recently I was lured to Switzerland by a large financial services company so I asked Luan for her help to devise a LinkedIn strategy which would get me off to a flying start! I'm now based in Basel and so grateful to Luan for her help – my business is already flourishing and without her intuitive advice and training I would genuinely have struggled to get things off the ground. Not only has she made a huge impact on my business but we also had a lot of fun along the way. Thank you Luan."
Karen Hine, Associate Wealth Consultant, deVere Group
"Hi, Luan! I just finished the course you taught: B2B Foundations: Social Media Marketing and wanted to say that it was such a helpful course. I think you gave really valuable and relevant information. I just started working as a social media manager at a B2B company and found it challenging to market because I am more familiar with B2C. I wanted to say thank you for your help you answered many questions I had!"
Lori Sharabani
"Luan explains the [social media] subject in a clear and well-prepared manner, all levels of social media practitioner, from rank novice to experienced user, will come away with significantly more knowledge and tools to help improve their social media outputs."
Stewart Wardrop, Chief Executive Officer, Arboricultural Association