The use of social media in UK SMEs
We are seeking marketers to share their views on social media use at industry, organisation and individual employee level. We want to learn more about the benefits, and the challenges.
In April 2020 we asked UK marketers to complete a short questionnaire about their use of social media. 12 months on, we're looking to see how things might have changed.
We invite you to participate in the research by clicking on the link below. All responses are anonymous and will be used to provide insights into trends and perceptions of social media use within UK based SMEs (defined as. any business with fewer than 250 employees).
The study has been reviewed and given favourable opinion by the University of Warwick's Humanities and Social Science Research Ethics Committee. If you require further information about the research, please email the organisers (details below).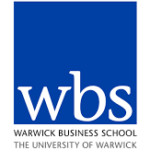 Participate in the research
---
If you are a marketer working for an SME based in the UK, we invite you to complete the questionnaire. Please click on the link below.
We would like you to complete the survey from your current standpoint. There is a question at the end of the survey for you to share any specific changes that have occurred due to the Covid 19 pandemic.
Who is organising the study?
---