Your Social Media Consultant & Guide
Social media channels can be a very powerful marketing tool once you harness their potential.
I will help you to find your voice online so you can speak to your audience and engage productively with them.
Use the form to get in touch and let me know which aspects of social media you are interested in.
Alternatively, you can email me directly sayhello@luanwise.co.uk or call me directly on 01242 420 597.
Start your social media journey today.
Thanks for your message!
Thanks for contacting me! Your message is now in my inbox; I'll be back in touch as soon as I can.
What it's like to work with me
Testimonials
Hi, Luan! I just finished the course you taught: B2B Foundations: Social Media Marketing and wanted to say that it was such a helpful course. I think you gave really valuable and relevant information. I just started working as a social media manager at a B2B company and found it challenging to market because I am more familiar with B2C. I wanted to say thank you for your help you answered many questions I had!
Lori Sharabani
I have been fortunate enough to attend many social media courses run by Luan and have always come away armed with ideas and strategies to move my business forward. Recently I was lured to Switzerland by a large financial services company so I asked Luan for her help to devise a LinkedIn strategy which would get me off to a flying start! I'm now based in Basel and so grateful to Luan for her help – my business is already flourishing and without her intuitive advice and training I would genuinely have struggled to get things off the ground. Not only has she made a huge impact on my business but we also had a lot of fun along the way. Thank you Luan.
Karen Hine, Associate Wealth Consultant, deVere Group
Luan explains the [social media] subject in a clear and well-prepared manner, all levels of social media practitioner, from rank novice to experienced user, will come away with significantly more knowledge and tools to help improve their social media outputs.
Stewart Wardrop, Chief Executive Officer, Arboricultural Association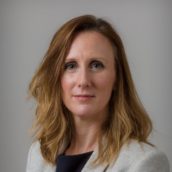 I have always engaged with social media at a distance, mostly because I didn't understand how best to use the platforms important to my work and professional development.
In less than twenty minutes, Luan had taken the fear out of it, with some simple but effective strategies to allow me to use these platforms to both inform and promote health professions education and research.
Her engaging and professional style is reassuring and pragmatic. A real learning encounter!
Aileen Barrett, PhD, Health Professions Education Consultant, Ireland
Understanding the ever changing world of social media
Latest Blog Posts