As a freelance marketing consultant, I help businesses develop and implement effective marketing strategies that get results.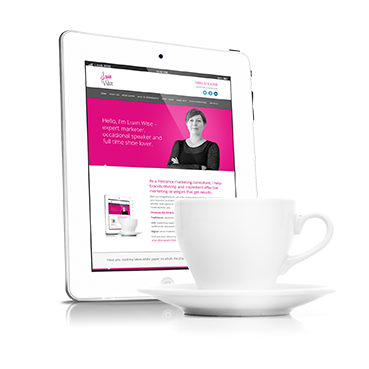 I am a specialist in business-to-business marketing, with a diverse skill set that includes:
Traditional: advertising, trade show and events, direct mail and other print media
Digital: email marketing, social media, video and all things web.
With my straightforward, value for money approach I'll get to the heart of your business, and identify clear steps to achieve your marketing goals – whether that's creating content, generating leads, or defining how to make social media work for you.
Find out more about my approach, my experience, what other people think, or simply say hello.

I am an approved Growth Voucher Adviser for 'Marketing, attracting and keeping customers' and 'Making the most of digital technology'.
The Growth Vouchers programme is a trial to find out how strategic advice impacts on businesses performance. Businesses looking for advice can apply to the programme online and they will be randomly assigned to an online questionnaire or face-to-face business advice assessment. Some businesses will be randomly chosen to get a voucher for up to £2,000 to help pay for business support in one of the specialist areas. You'll have to match the amount with your own funds.  Some example support packages can be found here.
To find out more about the Growth Voucher Programme, visit marketplace.enterprisenation.com/