As a freelance marketing consultant, I help solve business growing pains by reviewing, planning and developing marketing strategies that get results.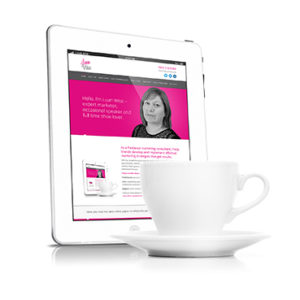 I am a specialist in business-to-business (B2B) marketing, with 15 years experience and a diverse skill set that includes:
Agency, client-side and consultancy roles
Traditional marketing: advertising, trade show and events, direct mail and other print media
Digital marketing: email marketing, social media, video and all things web.
I support business owners who are looking for sustainable growth – from contracting as a key marketing resource (retainer basis) to defining and supporting specific strategic marketing projects.
I also work with marketers who need a fresh pair of eyes on a marketing plan or an extra pair of hands to make things happen.
I love coffee (vanilla latte), Magic-Chart whiteboard film and making a difference.
Find out more about what I do, my experience, what other people think, or simply say hello.