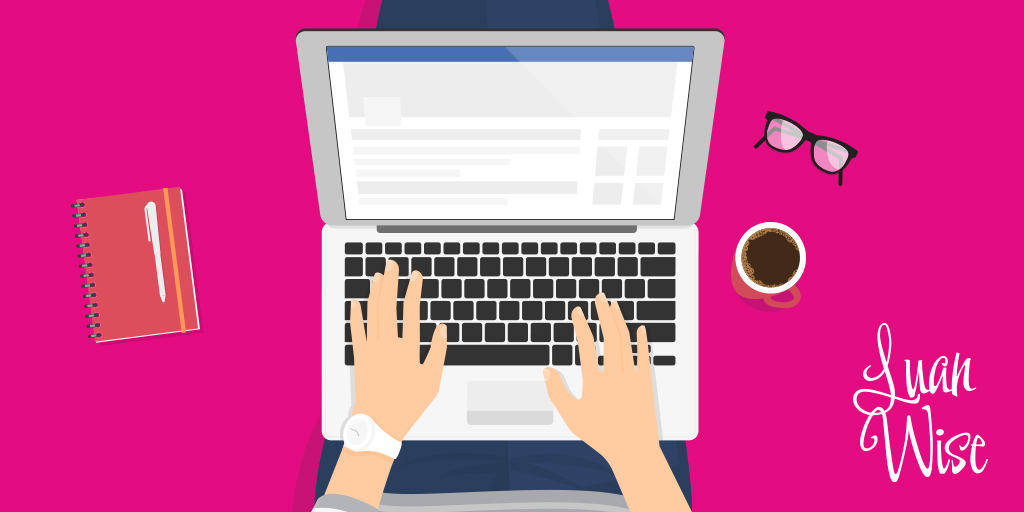 Reading Time:
2
minutes
I've been speaking at events since 2012. Of course I had presented to clients and colleagues for many years, but this was different. I was about to speak to fellow marketers and business owners and entirely with my own opinion, not as an employee representing an organisation.
How did it happen? I was at a local CIM committee meeting discussing event plans. I voiced my opinion about a topic, got some support and finished up saying "I'll do it" when asked if anyone knew someone who could deliver the session.
That was in March. By November over 100 delegates had registered. Eeek!
That first event went OK. OK enough for me to say 'Yes' to further opportunities. But I knew I could do it better… so I had some one-to-one presentation training from an ex-BBC journalist. That knocked out most of my bad habits, like umming and erring, fidgeting and generally thinking I was delivering a lecture. "Just talk like you're talking now (over coffee) he said. "It's just a one-to-many conversation. Relax and enjoy it!"
I'm not sure I have got to completely 'enjoy it' yet. I have a sleepless night and a tummy full of butterflies before every talk… but once I start it's always OK.
What's in it for me?
Events are of course delegate focused, but there's something in it for me to – and that's my own learning.
Remember Albert Einstein's quote? "If you can't explain it simply, you don't understand it well enough."
When I'm planning my content I have to ensure that I'm explaining everything clearly, using relevant examples and that I'm fully prepared for questions. I spend time going back to books, research and check out news sources for the latest stats.
Q&A was always my fear, but now it's the part I love. It's the part where I can understand fears, concerns and challenges. And it's the part that helps my presentations continually improve.
A consultative approach to speaking
I present my speaking sessions like a one-on-one consultancy session, during which I probe and encourage discussion. It's why I prefer a smaller group rather than a full lecture theatre!
I also find that people learn much better if they feel a part of the learning environment. If they get an opportunity to ask questions and to share experiences. A small group is a safe place to do this.
Plus, no one likes to be bored by PowerPoint or preached at, no matter how much of an expert the speaker is!

What to expect at my speaking event
Scene-setting, current insight, questions and lots of practical top tips to take away – that's how I plan my speaking content.
I try to avoid deep 'how-to' content. A how-to might be useful in a practical sense, but there is no point in it without deeper understanding of 'why' and 'when'.
If 'how-to' is required, then that can follow later. In fact, it's why I created my e-learning courses. I believe that 'how-to' learning is just fine with good step-by-step explanations and screenshots. E-learning can be completed at a place and pace that works for the learner… plus I'm happy to receive calls and emails if there are any questions.
The focus of a speaking event – whether an hour's talk or a half day workshop – must be on sharing knowledge, insight and discussion.
Hear me speak
If you would like to hear me speak, check out my events calendar.