If you're looking for an online event or training course
that will help you to grow your marketing skills and understand the ever changing world of social media – you're in the right place.
I run training courses on:
Social Media for Business (including LinkedIn, Twitter, Facebook and/or Instagram)
Social Media Measurement/ROI
Social Media Content
Social Selling
Event Marketing via Social Media
I am a regular speaker at colleges and universities across the UK. I also speak at events for the Chartered Institute of Marketing (CIM), the Association of Independent Professionals and the Self-Employed (IPSE), Google's Digital Garage, the Chartered Institute of Management Accountants (CIMA), the Chartered Institute of Personnel and Development (CIPD), the Chartered Management Institute (CMI), the Federation of Small Businesses (FSB), and Enterprise Nation.
Below you can find links to future events, online courses, and links to recordings of previous events you might have missed.
Any open course can be tailored for in-house training session, suitable for director level roundtables, sales training or company-wide  programmes. For enquiries, please fill in this form, or get in touch.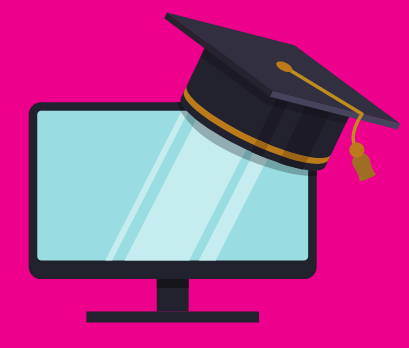 28th January 2021, 11am (UK)
The Changes to Social Media Channels that You Need to Know
There isn't a social media platform experiencing that's not experiencing significant growth right now.
But what does it mean for your business and how do you keep up with all the latest changes in the world of social media and content marketing?
To help us navigate the fast-changing world of social media marketing, Andy Lambert and Luan Wise will walk through the most important changes to Social Media that you need to know about and explain how you can use these to your advantage.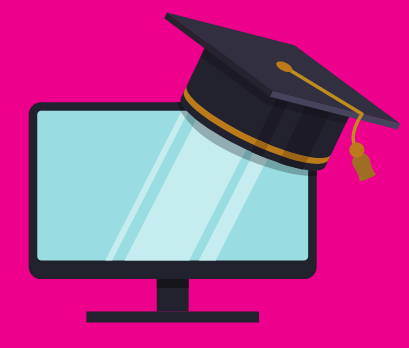 26th & 27th May 2021
Marketing Planning Essentials
Hosted by B2B Marketing, this 2-day online course is an opportunity to spend time reviewing the fundamentals of marketing planning, amongst a small group of fellow B2B marketers.
Online Courses
LinkedIn Learning courses are available to premium members. You can try LinkedIn Learning free for 30 days, here.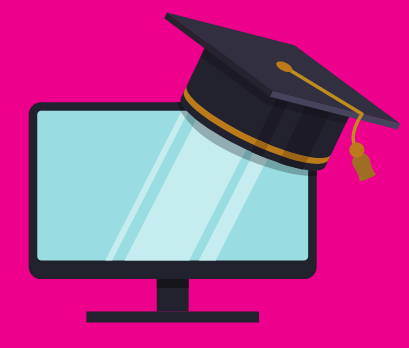 B2B Foundations: Social Media Marketing
Studies show that many companies consult social media to research the products and services they need to run their businesses. Platforms like Facebook and LinkedIn are great ways to introduce your products and services to potential customers.
In this course, social media expert Luan Wise explains how social media marketing works within the business to business (B2B) context. Discover how to understand and communicate with the business buyer, who is often driven by budget and business requirements, not need or desire. Learn about the buying process, social selling, and what great B2B social media content looks like, and explore the benefits of four major platforms: LinkedIn, Twitter, Facebook, and Instagram. Luan also shares tips for creating a social media policy for your organization, and measuring your success.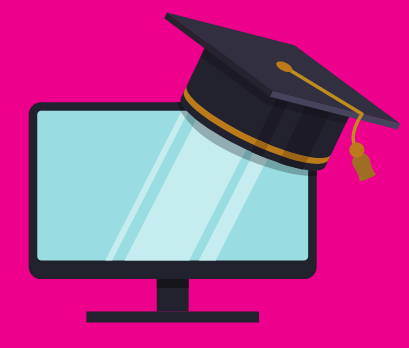 Events are a big business.
Over $512 billion is spent annually on events, from trade shows and fundraisers to online webinars, and it can be challenging to attract delegates and attendees in this crowded space. To make your next event a success, you need to plan and promote it far ahead of time.
This course offers tips to successfully market your event.
Chartered marketer Luan Wise reviews the different types of events, the stages of event marketing, and the resources you need to prepare and make your event more successful. She also reviews different methods of promotion, from traditional advertising and public relations to email, direct mail, and social media.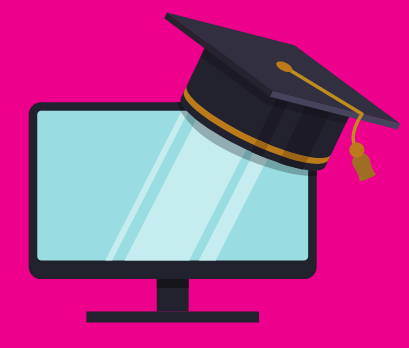 Marketing Foundations: Targeting
Explore the world of customer targeting and how it can help you find and keep the best customers.
In this course, marketing expert Luan Wise covers key concepts and practices that can help you use targeting to successfully connect with your audience. Luan discusses the unique characteristics of both business-to-consumer (B2C) and business-to-business (B2B) customers, what influences the buying decisions of these customers, and how to reach B2C and B2B audiences. She also covers buyer personas, explaining how to create and leverage personas in your marketing.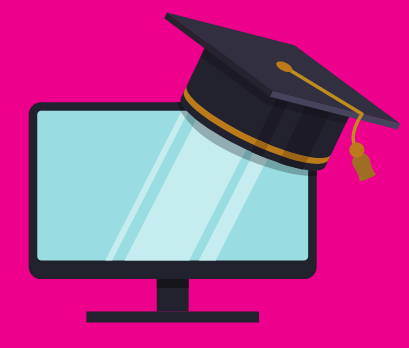 Setting a Marketing Budget
Marketing is an important business investment. How much you budget for marketing will directly impact your growth and profitability.
Marketing expert Luan Wise walks through the cost of marketing and the different ways a marketing budget can be set. Learn how to price products, find the lifetime value of your customers, and know the costs of various marketing activities. Plus, get budgeting and cost management tips, and find out how to measure your success.
Social Media 2020, a Year in Review
Recorded with IPSE, 17th December 2020
In this session, chartered marketer and independent consultant Luan Wise will be reviewing the key changes in social media from 2020 and making some predictions for the year ahead.
How to use Instagram to tell your business story
Recorded with FSB South West, 9th December 2020
Instagram brings people closer to the people and the thing they love – and that includes small businesses.
If you want to know more, attend our FSB event designed to help you understand how Instagram can be used to build your business.
We will be joined by Gloucestershire-based social media marketing specialist Luan Wise to look at the different ways to use Instagram to tell your business story and build your business – including some great case studies. Luan is the author of the award-winning book 'Relax! It's Only Social Media' and accredited by Facebook and Instagram to deliver training on their family of products.
How to Generate Content Ideas for Social Media
Recorded with IPSE, 5th October 2020.
Do you hit a block when it comes to content ideas for social media? In this session, chartered marketer and independent consultant Luan Wise will share some resources to overcome this challenge, whatever platform you are using.
How to use social media and stay productive
Recorded with IPSE, 14th September 2020
If you missed this workshop at National Freelancer's Day in June, or want to hear it again join chartered marketer and independent consultant Luan Wise for this webinar when she will address the time and productivity challenges of using social media.
Luan's tips will be relevant to you whatever stage your business is at. She will talk about LinkedIn, Facebook, Twitter and Instagram.
Analysing your LinkedIn Data
Recorded with General Assembly, 9th August 2020
Are you curious about what your LinkedIn dashboard can tell you about your profile's performance and help you improve your visibility? Learn about how to analyze the data about that LinkedIn provides about your profile's performance and next steps to take based on that data. Topics covered will include: – Profile Search Appearances – Profile Views – How to analyze your posts, articles, and documents performance – LinkedIn Premium options and functionality
How to adapt your marketing plan as lockdown eases
Recorded with Enterprise Nation, 19th June 2020.
No marketing plan included the threat of a potential global pandemic, but every marketing plan has had to pause and pivot over recent weeks.
In this webinar, marketer, author, and trainer, Luan Wise, will share her learnings about how the COVID-19 crisis is changing the way we market our businesses. Luan will offer tips for adapting your marketing plans as lockdown begins to ease.
Client feedback:
Luan's courses are fun and easy to digest. She manages to explain things so clearly and in plain language that everyone of all ages can understand the issues. You come out 'getting it'. Rebecca Harding, Vice-Chair CIM Midlands
Luan delivered a fantastic LinkedIn workshop for International Benefits Network. She hit just the right note: making the subject simple enough for beginners and also giving plenty of insights for the more experienced social media users in the group. Feedback from our consultants was really positive – everyone got something from Luan's workshop. Sally Hart
Having attended Luan's excellent LinkedIn courses at Gloucestershire College, I invited her to present to members of the Sales Performance Association. The half-day session was packed with top tips, insights and practical advice to help attendees really think about their online presence. Highly recommended and a number of members have contacted me to say how useful and insightful the session was. And these are seasoned salespeople all using LinkedIn already. Paul Archer
Having recently changed career to marketing I do not know what I have would have done without Luan! Luan's book, RELAX! IT'S ONLY SOCIAL MEDIA, is a handy go to guide and The Social Media Planner is absolutely essential for me – I love the daily and weekly tick lists. I attended the Content Marketing Fundamentals 1 day training course which was informative, relaxed and well tailored to the delegates. Luan is incredibly knowledgeable, approachable and helpful. Highly recommend! Caroline Mehta, Rigorous Digital
The marketing session delivered by Luan was brilliant. It gave us the opportunity to drill down into key areas that we needed to address rather than attempt everything at once. I'd thoroughly recommend. We believe we've seen a real difference in our marketing strategies as a result of the session. Madeline Howard, Cyber Security Associates
As the Seminar Executive for the Cheltenham Chamber of Commerce, I asked Luan to deliver a 1 hour seminar on social media, aimed at Chamber members and other local business. These are 1 hour sessions of useful advice for businesses. Luan delivered a significant amount of information in this hour, helping attendees focus their time when using social media. It was clear, interactive, and contained many suggestions for useful tools. I would be happy to recommend Luan and hope to work with her again in the future. Thanks! Tracey Adams
Luan Wise has been a speaker at Moda UK on more than one occasion, talking to our audience of fashion retailers. Luan is a brilliant speaker who can keep an audience completely engaged. She has a natural way of speaking to the audience whilst still being clear and concise. Her marketing knowledge shines through and the audience members always go away with some useful hints and tips to make the most of their marketing. Nicole Yates
I first made contact with Luan via a LinkedIn post.  In fact, I was so impressed by the blog, I asked Luan to deliver a session at one of our CommsHero events.  Since then Luan has been involved as a speaker at further events and will be invited to future sessions.  The feedback we've had from delegates was always very positive "great insight in to the marketing world", "pitched perfectly for the target audience", "we came away buzzing with lots of great ideas we will use in our organisation".Asif Choudry
We first asked Luan to provide LinkedIn training as part of a personal development programme. Luan completed personalised LinkedIn profile audits, ran a webinar for team members to hear top tips and ask questions, all complementing her detailed 'Getting Started with LinkedIn' e-learning course. We have since asked Luan to support our business development team, again with personalised profile audits, webinars and the advanced 'Getting Results from LinkedIn' e-learning course. Luan is easy to work with and the courses have been highly praised by everyone who has taken them. Jess Putt, Marketing Manager, British Gas Business
We asked Luan to help our scientists get the most from LinkedIn. She worked methodically to establish what was needed and deliver this through benchmarking, a face-to-face workshop and a series of e-modules targeted at individuals needs. As a result we saw our LinkedIn presence grow dramatically with a doubling in traffic from LinkedIn to our website. This just wouldn't have happened without Luan as the catalyst. Leighton Jones, Head of Marketing & Communications, Campden BRI Group
Luan is that rare combination of someone who really understands 'their stuff' and delivers training on the subject in such a way that is both engaging and easy to understand. Her social media courses are insightful and structured in such a way, that not only do you learn a lot, but you leave with a clear action plan on 'what happens next'. I've been fortunate enough to attend a number of her courses, and would highly recommend them to anyone who wants to not only wants to understand more but to do more when it comes to all things related to social media marketing. Susan Duncombe, Secret Spaces