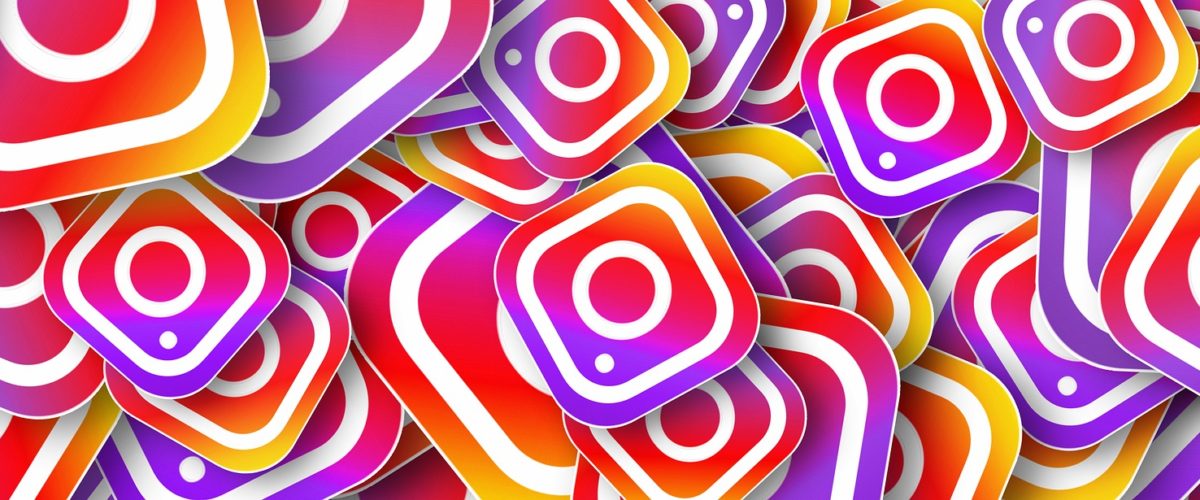 Reading Time:
4
minutes
On 20th June 2018, Instagram launched Instagram TV. Previously video content on Instagram was limited to a maximum of 60 seconds in feeds, and 10 seconds per Stories frame. IGTV videos can be up to an hour.
How to Access IGTV
When logged in to Instagram, tap the search icon along the bottom to find IGTV on the next screen. Here you will be prompted to down the standalone App for more control over what you watch. Once downloaded, you open the App and sign in with the same account details you use for Instagram.
IGTV starts playing as soon as you open the app. Like TV, IGTV has channels. When you follow someone on Instagram, their IGTV channel will show up for you to watch. You can swipe up to discover more — switch between 'For You', 'Following', 'Popular', and 'Continue Watching'.
When viewing someone's profile from the main Instagram App you can view their IGTV videos via the icons above the feed. If there is no icon, they have not posted any IGTV videos. Like other content on Instagram, IGTV supports likes, comments, and sharing via direct messages.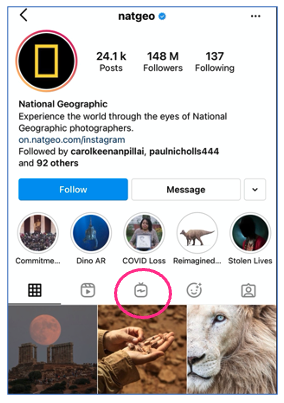 Uploading a video to IGTV
There are three ways to upload a video to IGTV – via the Instagram App, via the IGTV App, or using a web browser.
From the Instagram App (Apple or Android):
Tap or your profile picture in the bottom right to go to your profile.
Tap in the top left, then select 'IGTV Video' and choose the video you want to upload. Tap 'Next' in the top right.
Tap and slide the image at the bottom to select a cover image or tap 'Add from Camera Roll' (iPhone) or 'Add from Gallery' (Android). Tap 'Next'.

Enter a title and a description (optional).

Tap 'Post'.
From the IGTV App:
Tap n the top left, then tap the square in the bottom left to choose the video you want to upload. You can also press and hold to record a video directly on the app.
Tap in the bottom right.

Follow steps 3 – 5 above.
From Instagram.com:
From a computer, open your web browser and go to Instagram.com.

Go to your profile and click 'IGTV'.
Click 'Upload'.
Click and choose a video, or drag and drop a video file.
Add a title and description. You can also choose to share a preview of your video to your Instagram feed and your profile or share your video to a Facebook Page. (Once your Instagram account and your Facebook Page are connected, select 'IGTV and Facebook Page' below 'Where Your Video Will Appear'.)
Click 'Post'.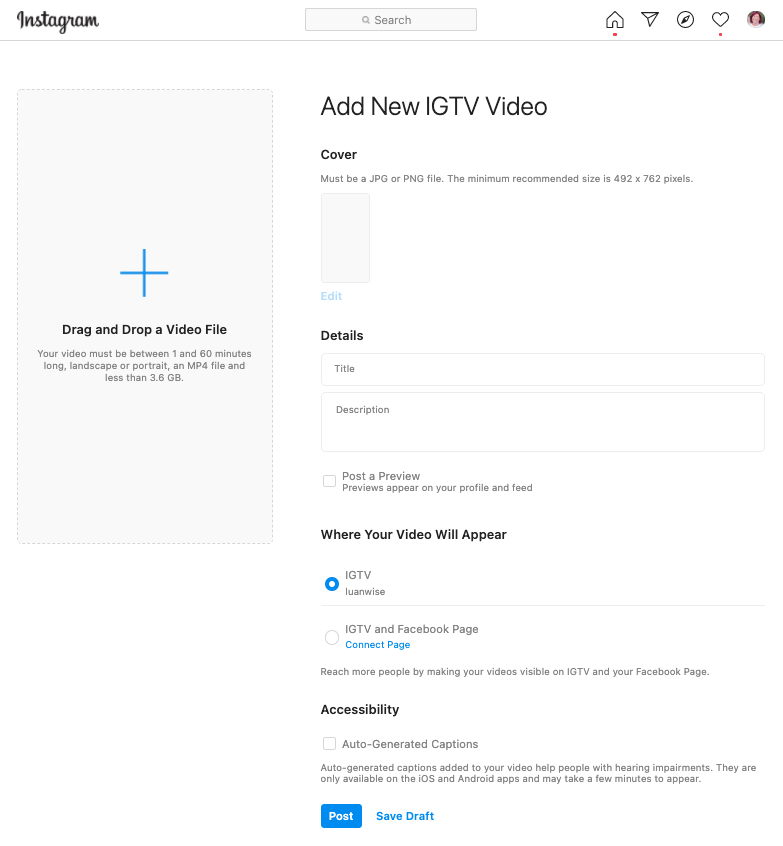 When you share a video to feed and your profile, it appears as a preview, which is the first section of your video. Once the preview is finished, the video pauses, and viewers will need to tap 'Keep Watching' to continue watching the full video.
Visibility of Your Video
The visibility of your videos on Instagram depends on your account's privacy setting:
For private accounts: Only your approved followers can see your videos.

For public accounts: Anyone on Instagram can see your videos.
Once you upload a video to IGTV, you can see insights such as likes, comments, view count, the average percent of video watched, and an audience retention graph.
To see insights for a video you upload to IGTV:
Tap to open the video.
Tap (iPhone) or (Android) at the bottom of the video.
Tap View Insights.
Note: Only you can see the average percent watched by viewers and the audience retention line graph. However, likes, comments, and view count are visible to people who watch your video, just like they are in Feed.
IGTV Video Upload Requirements
The minimum video length is 1 minute and 15 minutes maximum when uploading from a mobile, or 60 minutes when uploading via the web.
The video format must be MP4, should be vertical with a 9:16 aspect ratio or horizontal with an aspect ratio of 16:9. The video should maintain a 30 FPS minimum frame rate with a minimum 720-pixel resolution.
The maximum file size for videos less than ten minutes is 650MB while for 60-minute videos is 3.6GB.
The recommended size for the cover photo is 420 px by 654 px (png or jpg).