Looking for personalised support with
your social media profile?
Request an audit, or book a
1-2-1 session!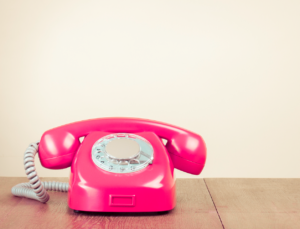 LinkedIn Profile Audit
Price: £25 (inc VAT)
If you've written what you think is a great LinkedIn profile but it just isn't getting results, let me check it over and report on the improvements you could make.
Please allow 3 working days for the personalised report.
If you are looking for a done-with-you service for writing your LinkedIn profile, please get in touch.
Telephone/Skype Support for Social Media Q&A
Price: £45  (inc VAT), up to 30 minutes
If you have burning questions that you want to talk through, book a call. We can look at specific examples by sharing screens. The call can be recorded so you can watch it again.
Once payment is received I will send you a link to book the call.
Face-to-Face Social Media Support: Q&A or Profile Set Up
Price: On application (depends on travel requirements)
If you prefer to have face-to-face support to set up your social media profiles or answer burning questions, then we can meet in any location that serves great coffee!